Yoga Books + Articles by OM Schooled Founder Sarah Herrington
"What a comprehensive, informative, exciting book Ms Herrington has written on yoga for children! Sarah's intuitive and educational sensitivity to the fight, flight and plight of challenges in the inner city NY schools is a testimonial to her brilliance as a teacher. Her passion and caring is evident. She sincerely inspires her students with a combination of learning, enjoying, playing and hope for our next generations to find a road map for the future … peace, joy, and a new sense of life with yoga in their lives. Long may she and her students reign in making a difference in the world!"
-Marsha Wenig, founder and author of YogaKids
"Om Schooled is an informative and helpful book for anyone who would like to teach yoga to children in the classroom. Reading this book makes me wish yoga were taught to children in all schools everywhere! A wonderful resource."
-Sharon Salzberg, author of Real Happiness
"Om Schooled is the perfect manual for anyone who wants to start teaching yoga to kids. This is not just a theoretical book—it is a step-by-step manual. Sarah Herrington shares the wisdom she has gained from her day-to-day experiences, for many years, teaching all ages of children yoga in the New York School system."
–Sharon Gannon, co-creator of the Jivamukti Yoga method
"Om Schooled, the book, is a treasure-trove of information for school-based professionals and yoga teachers, across the board. I love Sarah's eloquent expression of her own personal journey to finding her yoga mat to her unique experience teaching full-time school yoga. The engaging voice of the author, photos of kids and quotes by children fill the book with love and inspiration ~ truly, not to be missed."
-Jodi Komitor, Founder, Next Generation Yoga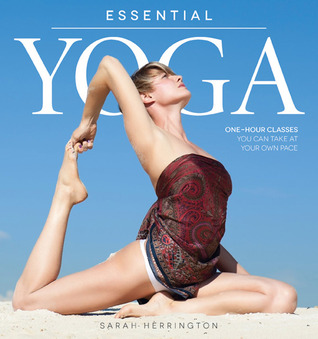 Essential Yoga:
a guide to breath + movement
A guide for the new yogi or those who want to get back to basics (stay in touch with your beginner's mind!) this book outlines asana, breathwork, and sequences in bite-size chunks. This book can be helpful for the kids or teen yoga teacher who is looking to build their own practice.
Idiot's Guide to Yoga
*not for idiots
A guide to yoga from the basics of history + philosophy, breathwork + meditation, asana + sequences, this book can be helpful to the kids yoga teacher in two ways:
1) deepen your own personal practice and relationship to yoga
2) the language used for entering, being in, and exiting poses and other practices in this book can be very helpful in teaching kids yoga. The sequences at the back of the book can be utilized for 'Learn and Try' parts of OM Schooled kids yoga classes (with some little tweaks!)
Wanderlust:
a yoga festival in a book
Co-written and edited by OM Schooled founder Sarah Herrington, this book presents teaching from many yoga teachers, artists, musicians, meditation teachers and creatives, to help the reader discover and live in their best self! Nourish both your personal practice + your life. A Wanderlust festival in book-form, connecting you to the compass of your heart.